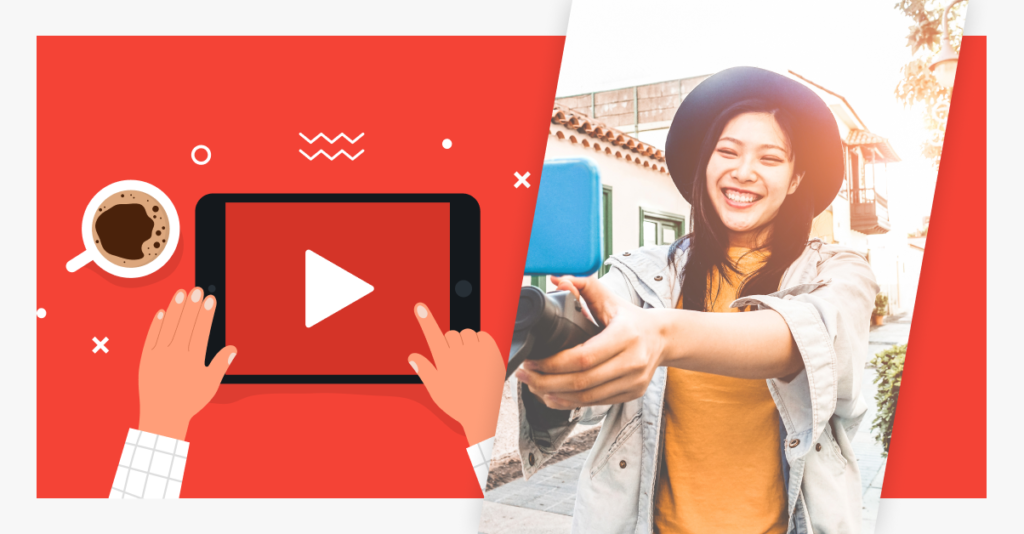 Growing brand awareness in Japan can be difficult and often requires a large budget. However, YouTube influencer marketing in 2021 can be the perfect solution. YouTube is BIG in Japan and there are 10,000s of influencers covering an almost unlimited number of topics and niches. So, if you can partner up with these influencers it can often be a win-win situation for all parties.
Before we go on I want to let you know that Rising Sun Commerce act as an Influencer Marketing Agency for Japan, focusing heavily on YouTube influencers to drive brand awareness and increased sales in Japan (whether on Amazon or other ecommerce platforms). We have a team of native Japanese speakers who find and communicate with influencers in Japan so that we can get your products in front of 100,000s of Japanese people. See some examples below…
GET IN TOUCH AND SPEAK WITH US
Influencer Marketing in Japan
The video above was created for Mifold as part of the launch and growth strategy on Amazon Japan. We worked with influencers in Japan to create video content that we could edit into a short clip to show off the product. This video clip was created for use on their Amazon Store Page (which we set up and manage) as well as on their listing and in custom video ads on Amazon Japan.
How We Help Clients on Amazon Japan
Rising Sun Commerce help brands sell successfully on Amazon Japan. However, we are more than this. We partner with brands (specifically English speaking brands) and launch them into Japan. We use Amazon as the point of sale and drive traffic and sales on Amazon Japan primarily through Amazon listing optimisation, in-depth keyword research and Amazon advertising.
However, off Amazon marketing is becoming more and more important. When a product requires more thought before purchase or if a client wants to grow brand awareness faster and more effectively than it can on Amazon alone we can run off-Amazon marketing campaigns. We focus predominantly on YouTuber influencer marketing for this.
Also, Amazon loves external traffic. If you can drive customers to their platform then Amazon will reward you with better placements and awareness on Amazon, so the off Amazon marketing efforts are compounded and drive better results.
Different Types of YouTube Influencer Marketing
There are 2 main types of influencer marketing campaigns we do in Japan.
Product Review Influencer Campaigns
Sponsored Ads Influencer Campaigns
YouTube Product Review Influencer Campaigns
When we work with influencers for product review campaigns we make sure you get an in-depth video made by the influencer. We'll work with you to get a list of 'must have' details and then we work with the influencer to ensure any content they make includes these details.
The format of these review campaign videos varies. In some cases the influencer just uses the product in their natural way, in other cases there may be more of a scripted plan. However, it is essential that the influencer delivers their videos in their style and it does not appear to be an unnatural advert. These influencers have trust with their audience and their audience wants to watch them produce their normal videos. Being as non-intrusive and as 'normal' as possible is the key to delivering the best results.
Below are 2 examples of YouTube influencer marketing campaigns where the full video is about the brand's products. While these videos were specially commissioned to show off the brand's products, they were made in the influencers natural style.
The first campaign was carried out for a global baby food brand, and the second was for a fast growing sports and fitness brand. Both are US brands.
Gerber Baby Food – Influencer Marketing in Japan Example#1
The people that subscriber and watch this influencers videos tune in to see their child and they like to feel like they are part of this family environment. They are likely parents themselves and are therefore a great audience for this baby food brand. We felt the best approach in this case was to supply the influencer with the brand's product and let them naturally create their content.
We (and the client) were very pleased with the outcome because the video had the natural feel of a non-promotional video but of course the brand's product features heavily and the audience can see the child enjoying the product.
OYO Personal Gym – Influencer Marketing in Japan Example#2
This influencer produces simple home fitness videos and had a celebrity factor in Japan (she used to be in a pop group). The audience of the influencer is always the most important factor, and because she creates home fitness videos we felt her audience was perfect for our clients product.
We wanted a video that showed the product being unboxed and then used, which is exactly what this influencer delivered. The production quality was fantastic and it really showed the influencers viewers how to use the product and gave them ideas about how they could use it. Again, we were very happy with the outcome.
YouTube Sponsored Ads Influencer Campaigns
The purpose of these campaigns is to allow the influencer to make their normal videos, so whether or not we were working with them they'd still create these videos. This is why their audience comes to YouTube to watch. We then partner with these influencers to create a short ad within their video that shows off the clients product.
There are 2 types of ads we run. One is a longer form ad that describes how the product works in detail, and the other is a shorter form ad that shows off the product and gets the influencers endorsement.
Below is an example of a longer form ad created for the baby car seat company Mifold. The promotional ad is embedded at the start of this influencers video (jump to 30 seconds to see the ad). Notice how after the ad (which does not look like an ad which amplifies its effectiveness) the influencer carries on with their normal video. The work involved in creating this longer form ad and the buy in from the influencer is higher when compared with a shorter ad, so this needs to be taken into consideration when looking at budget allocation.
Mifold Car Seat – Influencer Marketing in Japan Example#3
The goals of this influencer campaign were to create brand and product awareness and to make sure the people watching the video know how to the product worked and were aware of the main product features and benefits. We worked with the influencer to ensure a set of key details were presented in the video, and again we were very happy with the results.
We were working to boost awareness and ultimately sales on Amazon Japan for this client, and we saw a big boost in Sessions on their Amazon listing after this video went live (and several days after) and we are seeing an increase of branded searches on Amazon (via complementary Amazon ads that we are running) and an increase in sales. It was a successful video and it forms part of a larger campaign that involves several other influencers.
Why is Influencer marketing a good option for you?
Simply, it allows you to get your product and brand in front of 1000s of Japanese people who are aligned with your target audience. Take the Gerber baby food example above. This video has had over 71,000 views and the people that view this video are likely parents of young children (babies & toddlers), so it is a perfect match. Also, the Mifold video, which has had 150K+ videos and over 400+ comments and 4K+ likes on YouTube, not to mention all the benefits we are already seeing on Amazon.
Start a YouTube influencer campaigns and …
Get strong product and brand awareness for a low cost
Get videos that are discoverable for years on YouTube
Get videos in organic search (e.g. Google)
Get embed the YouTube videos on your Japanese brand website (Rising Sun Commerce can help with Japanese websites too)
It's also possible (with the influencers permission) to use and edit the video content to make customised videos for use on websites, Amazon listings, and other video marketing platforms (e.g. Amazon Video Ads or Facebook Video Ads, YouTube ads etc.).
Next Steps…
Like we've mentioned, Rising Sun Commerce can help you with YouTube Influencer Marketing in Japan. Get in touch and lets chat.