Rising Sun Commerce are a UK based company that specialise in helping brands launch and sell successfully on Amazon Japan. We work with small companies with 1 or 2 products as well as with global brands with 100s or 1000s of products.
You can call us an Amazon Japan Agency, Consultant or Specialist, but we view ourselves as a partner for your business that will help you grow your brand and product sales in Japan (using Amazon Japan as a sales marketplace).
Get in touch and see how we can work together – Click here to contact us
Here is a short video highlighting what we could do for you if we partnered together to grow your brand into Japan.
Brief History of Rising Sun Commerce
Back in 2014 Neil Curtis was running a brand that sold almost exclusively on Amazon across Europe. At the same time John Cant was running an food subscription and delivery eCommerce company in Hull, UK. Both Neil and John have several years of online marketing and eCommerce experience between them.
Neil and John came together at C4DI, where they are both active members. This partnership leaned on John's experience of Japan (where he lived and worked for several years) and Neil's experience of selling on Amazon, and they started to export and sell products in Japan via the Amazon Japan marketplace. The 3rd key member of the team is Kayo Wakasugi, native Japanese and bi-lingual in Japanese and English. Kayo is a specialist in Japanese translations and market research.
Almost instant success led to the formation of Rising Sun Commerce, which evolved into an Agency to help other non-Japanese brands launch successfully into Japan.
Fast-forward to the present day and Rising Sun Commerce now works with an array of small single product brands and large global brands with hundreds of SKUs to help them launch and sell their products as well as grow their brand presence in Japan.

Additional staff members include Madoka who helps to run PR Campaigns and Yoko who helps carry out market research reports.
---
Are you looking to expand into Japan?
Get in touch and see how we can work together – Click here to contact us
---
FREE SELLER GUIDE & 16 STEP LAUNCH PLAN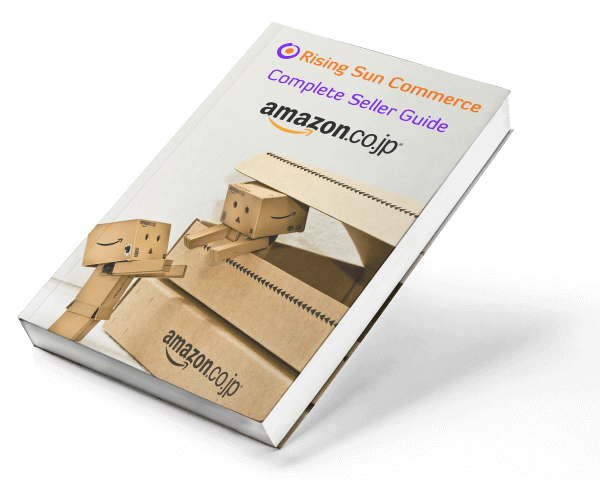 In the Seller Guide you'll learn…
Why selling on Amazon Japan is a fantastic opportunity.
5 Misconceptions about Selling on Amazon Japan.
How to avoid translation mistakes.
The 16 Step Launch Plan includes…
16 sequenced emails with direct actionable tips;
How to carry out research;
Advice on creating your strategy for success in Japan;
How to set-up your account and listings right;
Guidance on getting Brand Registered.