WHAT RISING SUN COMMERCE

DOES

:
Listing creation and optimizations

Japanese unboxing videos

Customer service on Amazon Japan

Listing monitoring

Advertising management

Forecasting and amazon marketing strategy




Reporting
WHAT RISING SUN COMMERCE

DOES NOT

DO:
Shipping

Customs

Importer of Record (IoR)

Storage

Logistics

Compliance

Market Research
* we have Japanese based partners who can assit in the above areas, so get in touch and we will share these with you.
WE SPECIALIZE IN:
Amazon Japan Listing Creation & Optimizations
Amazon Japan Advertising
Our goal is to help brands launch and grow sales on Amazon Japan.
PRICING SUMMARY
Are pricing is explained in more detail in the relevant sections of this page, but below we show a summary:
NEW LISTING SETUP OR OPTIMIZATION
$449 per product type + $30 for any additional variation
UNBOXING/ EXPLAINER VIDEOS
$199 per video
ADVERTISING MANAGEMENT
Advertising management falls under our full account management agreement. There are 4 Pricing Tiers as outlined in the table below.
| Client Monthly Revenue | Pricing Tier | Pricing |
| --- | --- | --- |
| <$10,000 | 1 | $500 |
| >$10,000 <$20,000 | 2 | $1000 |
| >$20,000 <$30,000 | 3 | $1500 |
| >$30,000 | 4 | $1500 + 5% net profit |
LISTING CREATION / OPTIMIZATION PRICING
$449 per product type (Parent ASIN) + $30 for any additional variation (Child ASIN)
EXAMPLE PRICING CALCULATION
10 x product types with each product type having 3 colour variations.
30 products in total, 20 of which are classed as Child variations and 10 are classed as Parents

(10 x $449) + (20 x $30) = $5090
Having a well written and keyword rich product listing is essential because:
Shoppers need to be able to find your product on Amazon Japan.

When they do find you product they then need to have confidence so they buy.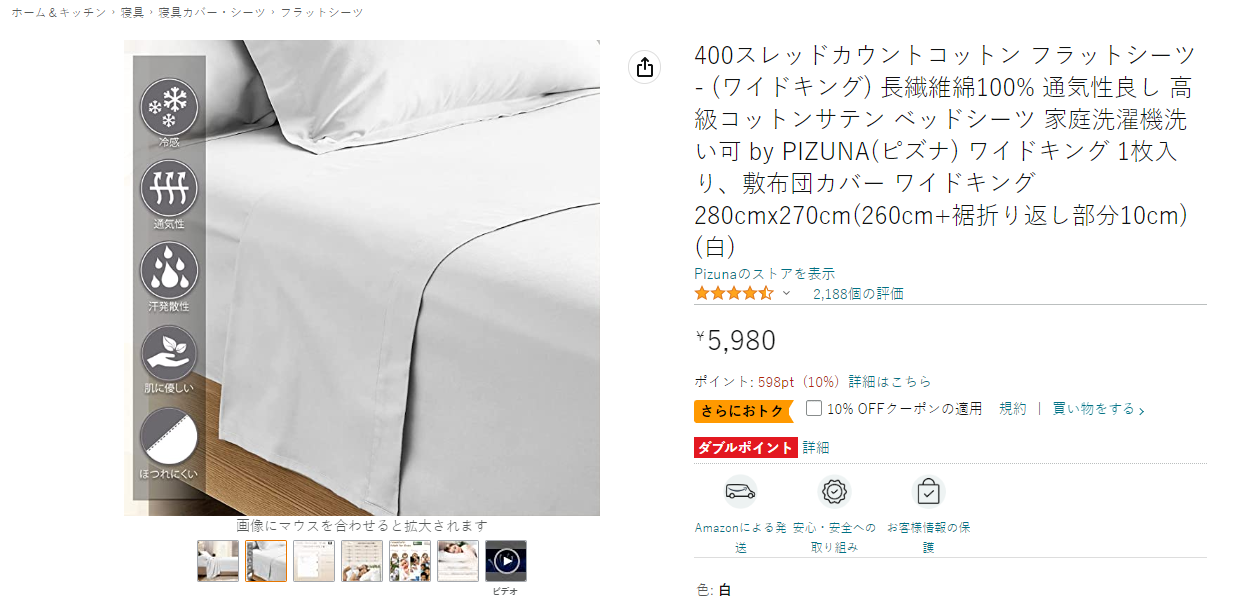 The Rising Sun Commerce Amazon Japan Product Listing Process:
1.
We gather all the information needed to fully understand your product and brand. We need to understand your products' features and benefits in fine detail so that we can hone the copy of your listing. We can use your English Amazon listings as a guide, however Amazon Japan is VERY strict in the wording you can use and often your English listings would be rejected instantly.
2.
We conduct detailed keyword research using specialist software such as Helium10's Cerebro tool to analyze the keywords used by your main competitors on Amazon Japan. We also use Amazon's own Brand Analytics data to ensure we pull out all of the most important keywords. Finally, we manually read over your competitors listings to pick out common keywords.
3.
Our optimally written product listings are professionally translated by one of Rising Sun Commerce's experienced native Japanese listing editors who carefully integrate the keywords from the extensive keyword research process as they translate your product listings - check out Shiori's short video where she discusses a client's listing here.
4.
We annotate any text in your images into Japanese, because everyone knows that the images are one of the most important aspects of your Amazon Product Detail Page.
5.
We construct an upload (AKA flat) file and upload your listings to Amazon Japan. We complete as many fields as possible in the flat file to help with Amazon indexing and categorisation. We apply any keywords that are not integrated into the product listing into the Generic Search Terms (AKA back end search terms). Uploading the flat files to your Amazon Japan account can sometimes be a smooth process, but due to Japan's quirks and glitches this can often be a bumpy process. We guarantee that your product listings will be uploaded to Amazon Japan, even if it takes multiple Seller Support cases and multiple revisions to remove and replace text or images to satisfy the Amazon Japan gods.
6.
We upload your Japanese specific images to Amazon Japan. This can be a complex process and often requires multiple attempts and Seller Support cases. It also requires Brand Registry access so there is additional admin required.
7.
Any appropriate listing videos will be annotated and/ or a voice over will be applied at no extra cost. The videos will be uploaded to your listings.
8.
Using your English A+ content as a guide we construct and upload A+ content for your product listings. Like the Product Detail Pages this can often be a tough process because Amazon Japan are irrationally picky about the words you can use. We have a database of banned words and phrases, but we are still surprised by Amazon when they pick up on a new term. Again, we guarantee your A+ content will be uploaded to Amazon Japan, no matter how long it takes.
9.
Finally, once the listing has been on Amazon Japan for a few days we do Keyword Index Checks to make sure the listings are correctly indexed.
The video below show how we make sure your products are fully indexed on Amazon Japan.
Using one of our trusted native Japanese creators we can commission custom unboxing videos for your products.
We ensure the creators discuss the main benefits and features of your product.
Having a video on your Amazon Japan product listing is a major benefit and helps show the shopper exactly what they will get and reinforces the main product selling points.
Unboxing Video Pricing
1 video = $199
AMAZON JAPAN ACCOUNT MANAGEMENT

AMAZON JAPAN ACCOUNT MANAGEMENT PRICING
You always start at $500/month, even if you have existing sales on Amazon Japan.
We work on a tiered model where you either pay $500/month, $1000/month, $1500/month or $1500/month + 5% of profit (profit is defined as revenue – Amazon fees – COGs – advertising spend – promotional costs etc.). These tiers are based on your monthly revenue on Amazon Japan.

| Client Monthly Revenue | Pricing Tier | Pricing |
| --- | --- | --- |
| <$10,000 | 1 | $500 |
| >$10,000 <$20,000 | 2 | $1000 |
| >$20,000 <$30,000 | 3 | $1500 |
| >$30,000 | 4 | $1500 + 5% net profit |
* You only move up pricing tiers and no down once you have moved up into a new higher Pricing Tier. This is because there is an ongoing cost (both financial and time) to Rising Sun Commerce at higher Tiers. For example we may implement and manage promotional strategies that require constant maintenance, or we may develop complex ad campaign & custom Brand Store pages that require a lot of upfront investment and ongoing management, meaning it is not feasible to drop down to a lower Pricing Tier even if revenue drops.
The Account Management Agreement
Read our Account Management Agreement to understand what is covered in each Pricing Tier:
READY TO WORK WITH RISING SUN COMMERCE ?