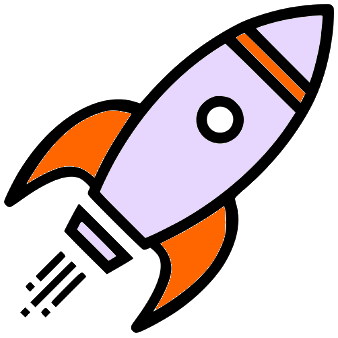 Set-up & Launch your products on Amazon Japan
We offer everything you need to get started selling on Amazon Japan. We help you with:
1. Account Set-up
2. Product Listing Set-Up
3. Translation and Japanese Copy-writing
4. Advertising Set-up
Amazon Japan Account Set-up

The on-boarding process includes:
helping you decide if your products are a good fit for Japan
helping you decide which product lines and quantities to start with
getting your account set-up
arranging shipping a customs advice
Product Listing Set-up
We will set-up your listing to be the best listing that we can possibly create as we know that having a fantastic listing directly affects sales and conversions. Our service includes:
Gaining Control – We show Amazon that you have the authority to control the listing by submitting the photo evidence of the EAN codes on your products.
Enhanced Content – We'll turn your listing into Enhanced Branded content with extra images.
Annotated Images – We can add text to any images to help explain key points.
Story Telling – We'll ensure that your company's story is fully explained to make you stand out from the crowd.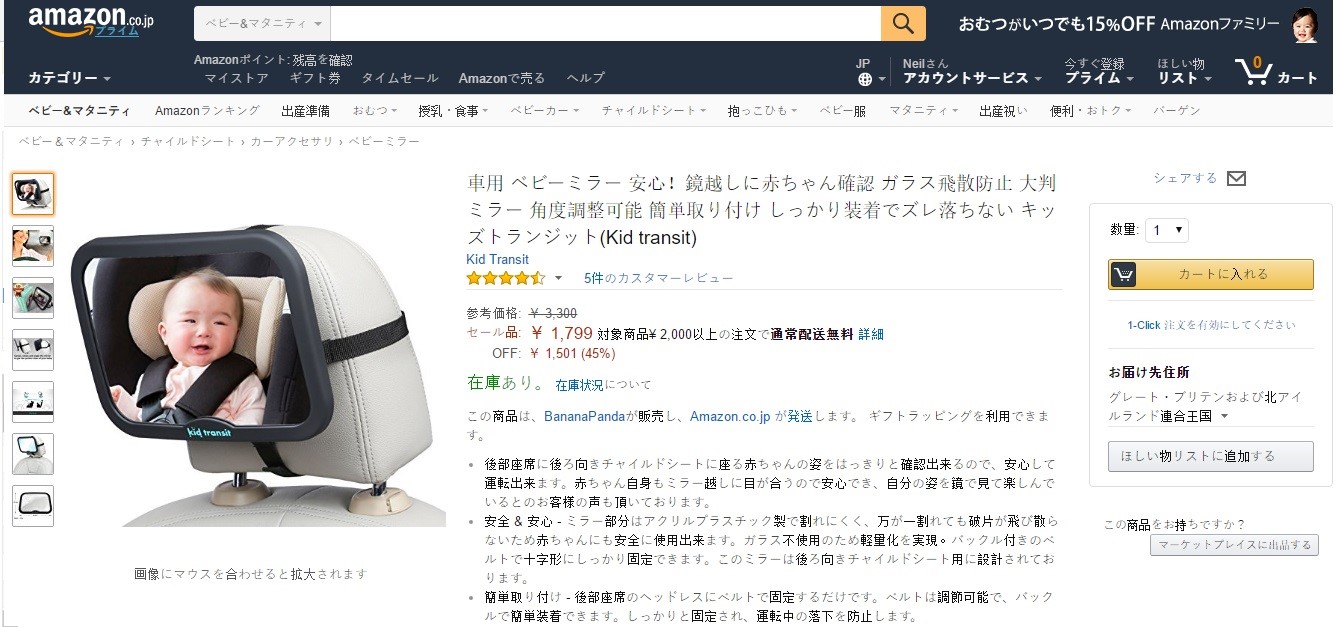 Japanese Translation and Copy-writing
We always work with specialist translators and copy-writers who are native level Japanese speakers. Our service includes: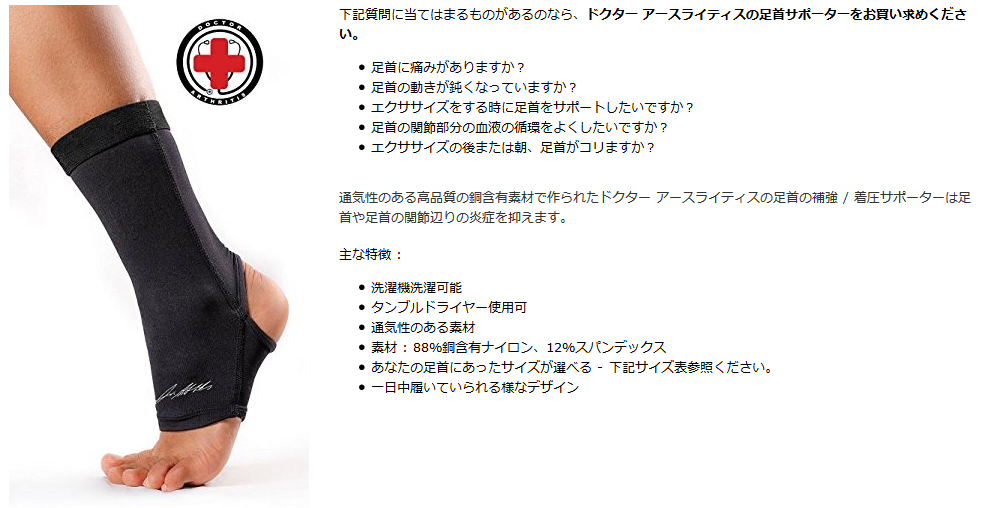 Fully Researched – We carefully research your brand, product and competitors to ensure your listing says the right thing.
Proper Copywriting – We use Japanese copywriters to make sure your message makes sense to a Japanese customers.
Optimized Bullets – We make sure your bullets contain the right mix of keywords and show of the benefits of your product.
Keywords Included – Your copy will contain the best performing keywords from your ads in a prioritized order to increase organic reach.
Benefit Driven – The copy will leave Japanese customers in no doubt why and how your product can help them.
Pay per Click (PPC) Advertising Set-up
Advertising your product on Amazon's network allows you to to boost sales and gather keyword data quickly. This means you can improve your product listing and improve your sales rate fast.
Our service includes:
Analysing English Data to select the right keywords to bid on in Japan.
Brainstorming other keywords with Japanese native speakers for your product.
Competitor analysis to decide which keywords to advertise for.
Setting up campaigns and budgets for your different products and skus.
Consulting what budget is appropriate for your products.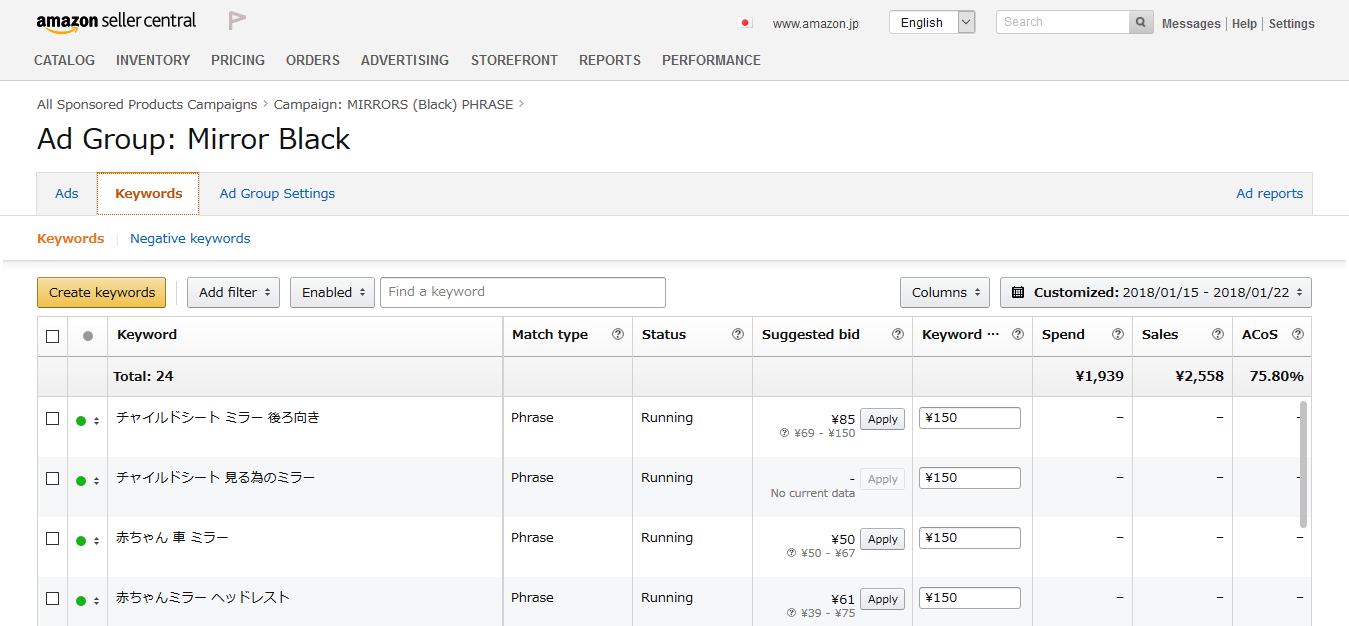 FREE SELLER GUIDE & 16 STEP LAUNCH PLAN

We wrote this guide to help you better understand selling on Amazon Japan. With this information, you can make an informed, intelligent decision as to whether selling on Amazon Japan might be a good fit for you.
Whether you've got 1 or 1,000 products, this guide will help you understand more about selling on Amazon Japan.
Even if you're not ready to start yet, this is an unmissable reference.
In the Seller Guide you'll learn...
Why selling on Amazon Japan is a fantastic opportunity.
5 Misconceptions about Selling on Amazon Japan.
How to avoid translation mistakes.
The 16 Step Launch Plan includes...
16 sequenced emails with direct actionable tips;
How to carry out research;
Advice on creating your strategy for success in Japan;
How to set-up your account and listings right;
Guidance on getting Brand Registered.