Resale Price Maintenance in Japan
Resale Price Maintenance (RPM) in Japan is when brands and manufacturers tell and control what prices distributors and retailers can sell their products for.
Not being able to control the price of their products is one reason that some brands have come to distrust the Amazon platform. When multiple sellers are competing to sell the same product between themselves, they start to compete aggressively on price and cause a race to the bottom. Whilst this is good for the consumer, for the sellers and manufacturers it can cause disaster. Annihilating profit margins and causing sellers to lose money.
Countries around the world have different laws regarding "price fixing" from suppliers. 
Japan's laws forbid resale price maintenance for most categories of good. The exceptions being some cultural goods like books & music.
Here is  the Organisation for Economic Co-operation and Development (OECD) have a summary of resale price maintenance laws around the world in this document. Japan's selling price regulation is on page 83 in this document: http://www.oecd.org/competition/abuse/1920261.pdf
"In Japan, RPM falls under the category of unfair trade practices prohibited by Section 19 of the Antimonopoly Act (AMA, the Japanese Competition Law), and thus is, in principle, illegal. However, the AMA exempts certain cases, under specific conditions, from the general prohibition on RPM (Section 24-2 of the AMA). The system for exempting certain types of RPM from general prohibition (herein after referred to as the "RPM system") was introduced in 1953.
Currently, commodities for which the "RPM system" applies are the following:
i) commodities designated by the Fair Trade Commission of Japan (JFTC) (hereinafter referred to as the "designated commodities")
(a) certain cosmetics with a retail price of less than 1, 030 Japanese Yen (14 items)
(b) certain non-prescription medicines for general use (14 items)
ii) copy-righted works (books, magazines, newspapers, record disks, music tapes, and music Cds.
Since the middle of the 1960s, the JFTC has at several times, repealed some of the "designated commodities". Thus, the scope of "designated commodities" has been substantially reduced. The remaining items of "designated commodities" are to be repealed as of April 1997.  "
In Japan the anti-price fixing law is the "Act on Prohibition of Private Monopolization and Maintenance of Fair Trade" and full details are here: https://www.jftc.go.jp/en/legislation_gls/amended_ama09/index_files/The_Antimonopoly_Act_2.pdf
Setting the price of products on Amazon Japan?
In agreements with your distributors you can't get them to fix the price of your products on Amazon Japan.
There are 2 ways to control things:
Don't use distributors and sell direct to consumers yourself with a platform like Amazon Japan or Rakuten Japan.

Limit the number of distributors that you use and ask them not sell on Amazon.
From Amazon's perspective, they don't stop other sellers from listing the same products so there is no mechanism for brands to stop other retailers selling their products there. The only time Amazon step-in is counterfeit products are being sold.
Maintain a good relationship with your Japanese distributor
If you are honest with your distributor when you start selling in Japan that you are going to be selling your products yourself on Amazon, then it will avoid and conflict later. Relationships are very important in Japan and communication can be tricky. So it's important to make it clear with any Japanese distributors what your plans are and what your expectations are from them.
Should I still sell on Amazon Japan?
Yes.
The laws in Japan are similar to the EU and UK so if you're selling in those regions, then you should sell in Japan too.
Just be mindful of your relationship with your distributors and clearly communicate with them if you are planning to sell your own products online in Japan yourself.
Resources
Global Competition Review – Japan E-commerce: https://globalcompetitionreview.com/insight/the-asia-pacific-antitrust-review-2019/1188997/japan-e-commerce
Japan Times article -Pricing system offers scant protection as Amazon Japan hacks away at bookstores' benefits:   https://www.japantimes.co.jp/news/2016/09/10/business/pricing-system-offers-scant-protection-amazon-japan-hacks-away-bookstores-benefits/#.XrlJLGhKhPZ
Japan Fair Trade Commission: https://www.jftc.go.jp/en/index.html and https://www.jftc.go.jp/en/legislation_gls/amended_ama09/index_files/The_Antimonopoly_Act_2.pdf
Photo: Matteo Artizzu on Flickr – Akihabara
Get in touch
Rising Sun Commerce help brands get set up on Amazon Japan. Please get in touch and we see if your products can be set up in Japan.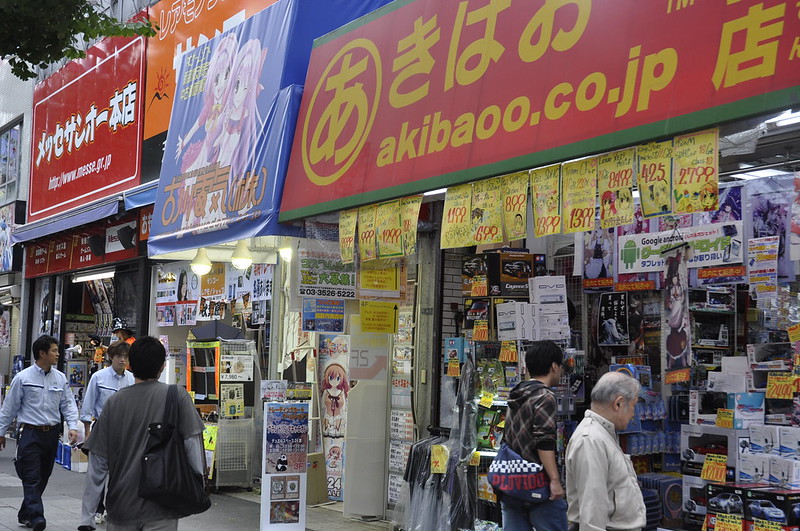 FREE SELLER GUIDE & 16 STEP LAUNCH PLAN

We wrote this guide to help you better understand selling on Amazon Japan. With this information, you can make an informed, intelligent decision as to whether selling on Amazon Japan might be a good fit for you.
Whether you've got 1 or 1,000 products, this guide will help you understand more about selling on Amazon Japan.
Even if you're not ready to start yet, this is an unmissable reference.
In the Seller Guide you'll learn...
Why selling on Amazon Japan is a fantastic opportunity.
5 Misconceptions about Selling on Amazon Japan.
How to avoid translation mistakes.
The 16 Step Launch Plan includes...
16 sequenced emails with direct actionable tips;
How to carry out research;
Advice on creating your strategy for success in Japan;
How to set-up your account and listings right;
Guidance on getting Brand Registered.