29 Sales in a Single Day on Amazon Japan – First 30 Days Case Study
Rising Sun Commerce worked with a UK brand to help them get set up and making sales on Amazon Japan. This brand is doing well on other Amazon markets, such as the UK and US, but wanted to explore the opportunity for their range of products in Japan. 
We cannot reveal the brand name because of client confidentiality and because they are still selling and launching new products onto Amazon Japan, but we can discuss the category and similar product types to give you an idea of the products they sell. 
Selling Craft and DIY Products on Amazon Japan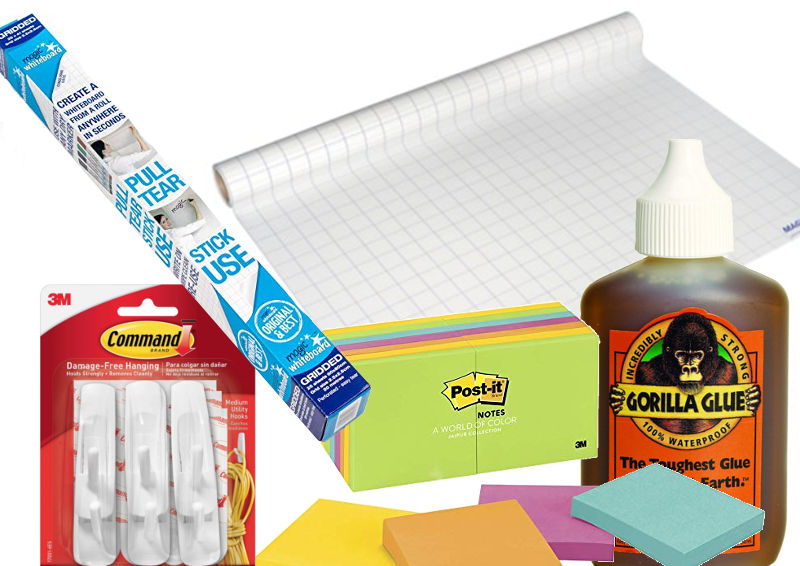 The products that this brand were considering launching on Amazon Japan are comparable to products brands such as 3M and Velcro would sell and also products you would find in general DIY stores.
Deciding What Products to Sell on Amazon Japan
As mentioned, this client had many products in their range. Their first choice was which product to launch with on Amazon Japan. The client had already decided to launch one product initially to see how the process of selling on Amazon Japan worked. If things looked promising they had plans to sell more of their product range.
 The client took advantage of Rising Sun Commerce's Product Opportunity Analysis Report (POAR). They shortlisted three products and ordered three POAR's to decide on which one to launch first.

What a POAR Reveals
You can learn a lot more about a POAR here. In summary a POAR contains three main sections:
A market expert written summary that discusses, among other things, the potential size of the market, the estimate sales levels, the strengths and weaknesses for the main competitor listings on Amazon Japan and whether or not there is an opportunity on Amazon Japan for the product type.
A summary of key metrics such as reviews, sale price, monthly sales and revenue, title and bullet quality, and sales history for the top 3 related (competitor) products on Amazon Japan.
A side-by-side comparison of the top three competitor listing images as well as the clients Amazon product images for quick analysis.
The Launch Product for Amazon Japan
 After consuming the three POARs that Rising Sun Commerce delivered the client decided to launch one product initially, but was happy to launch all three products if the first product launched smoothly. The initial product showed the strongest sales potential of the three analysed, while the level of competition was relatively weak.
While the choice to launch is 100% that of the client, Rising Sun Commerce were confident that the launch product would do well.
Amazon Japan Launch Package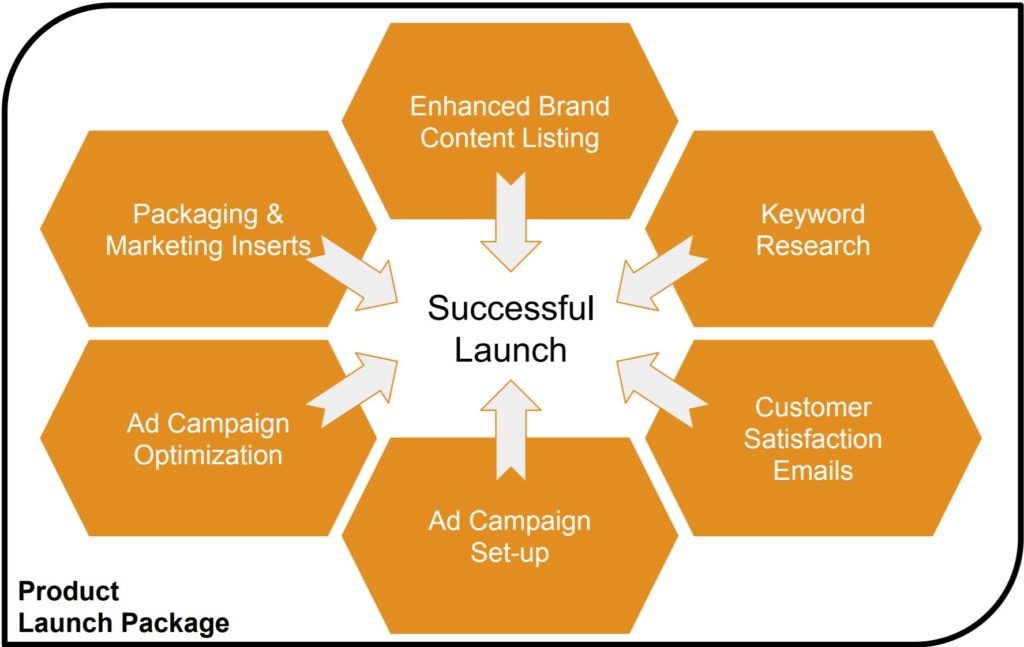 The client chose to use Rising Sun Commerce's Launch Package. This Launch Package consists of three main parts:
Research

Client product research
Competitor research
Keyword research

Optimised listing creation with Enhanced Brand Content (A+ Content) and annotated images
Amazon Sponsored Products setup and launch (Analysis & optimisation for the first £500 ad spend)
The Launch Package also includes tasks such as packaging translations, help with shipping to Japan, post-sale customer messages, Seller Central support cases, and other general support related to getting product into Amazon Japan.
The First 30 Days – How the Launch Panned Out on Amazon Japan
After carrying out all of the main steps in the Launch Package, such as detailed competitor research, Enhanced Brand Content (A+ Content) creation, an Automatic Amazon Sponsored Products advertising campaign was started.
This campaign had a mid to high bid level so that search term data could be generated relatively quickly. With this approach we'd anticipated a high ACoS (Adverting Cost of Sale) initially, but as more optimisation analyses were carried out this ACoS would drop. ACoS = Spend/Revenue.
E.G. If spend $100 on ads and these ads generate $100 in revenue ACoS = 100%.
The advertising started on the 3rd June 2019.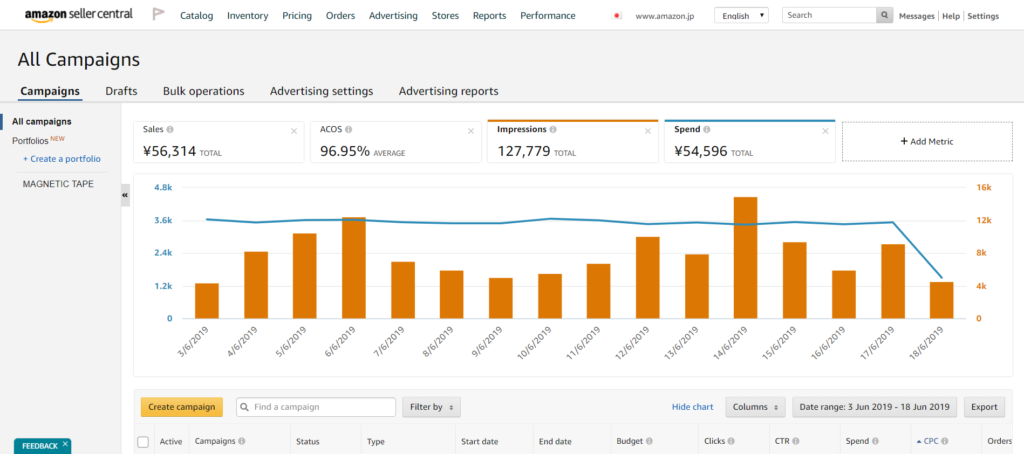 ACoS for the first 15 days
As anticipated ACoS was high for the first 15 days of the advertising campaign. Spend was consistent across all days and sales were beginning to come in. Average ACoS for the first 15 days was 97%.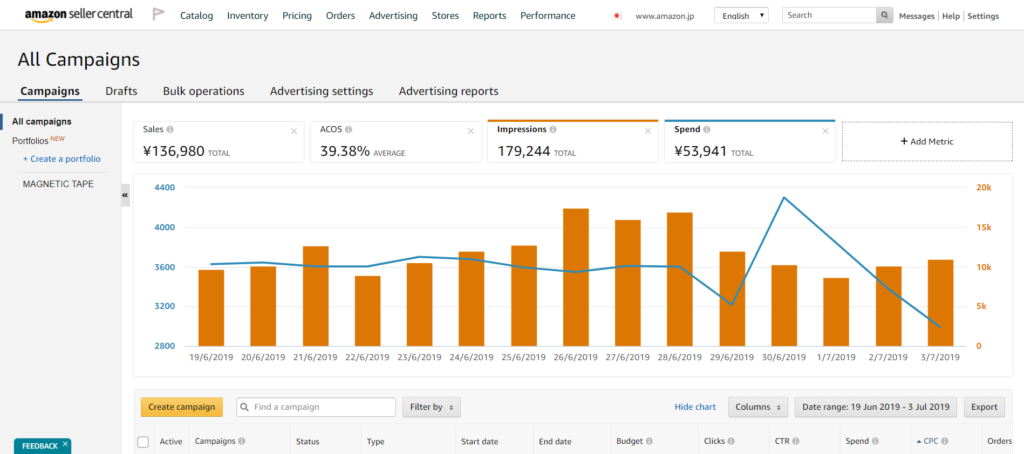 ACoS fell over time and for the second 15 days since launch the average ACoS was 39%. The Automatic campaign was analysed regularly to add negative search terms to the campaign that help avoid spend on search terms that were not relevant enough to the product or not converting well enough.
On 2nd July 2019, 30 days after the adverting campaign was launched sales peaked at 29 units in a single day. Prior to this there were sales days of 15 units in a single day, but a combination of good conversion rates, high listing sessions, and multiple product purchases a peak of 29 units sales were achieved.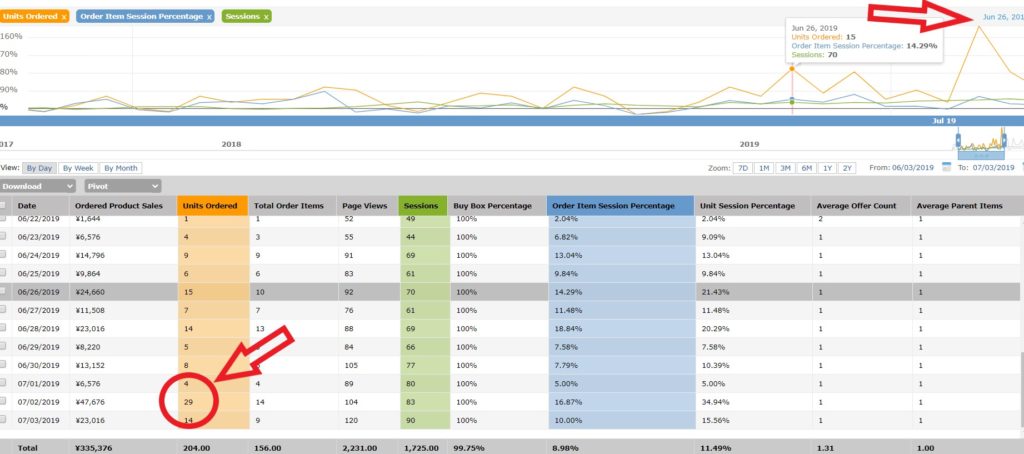 Highlighting 29 sales in a day on Amazon Japan
Post-Launch Progress on Amazon Japan
Post launch sales continued to go well. The ACoS steadily fell and for the first 14 days of July 2019 ACoS was at 32%. Average sales during this period was 10 unit sales per day.
Following the success of this first launch product the client went on to launch two more products on Amazon Japan and ordered three new POARs for a second batch of products they were interested in selling in Japan.
Should You Be Selling on Amazon Japan?
If you'd like to understand the opportunity for your products on Amazon Japan then a POAR will reveal the potential sales volume and the strength of the competitor products. You will get a clear view of how much effort is needed to compete in Japan and how many sales (and how much revenue) you can expect if you rank well in your primary category on Amazon Japan.